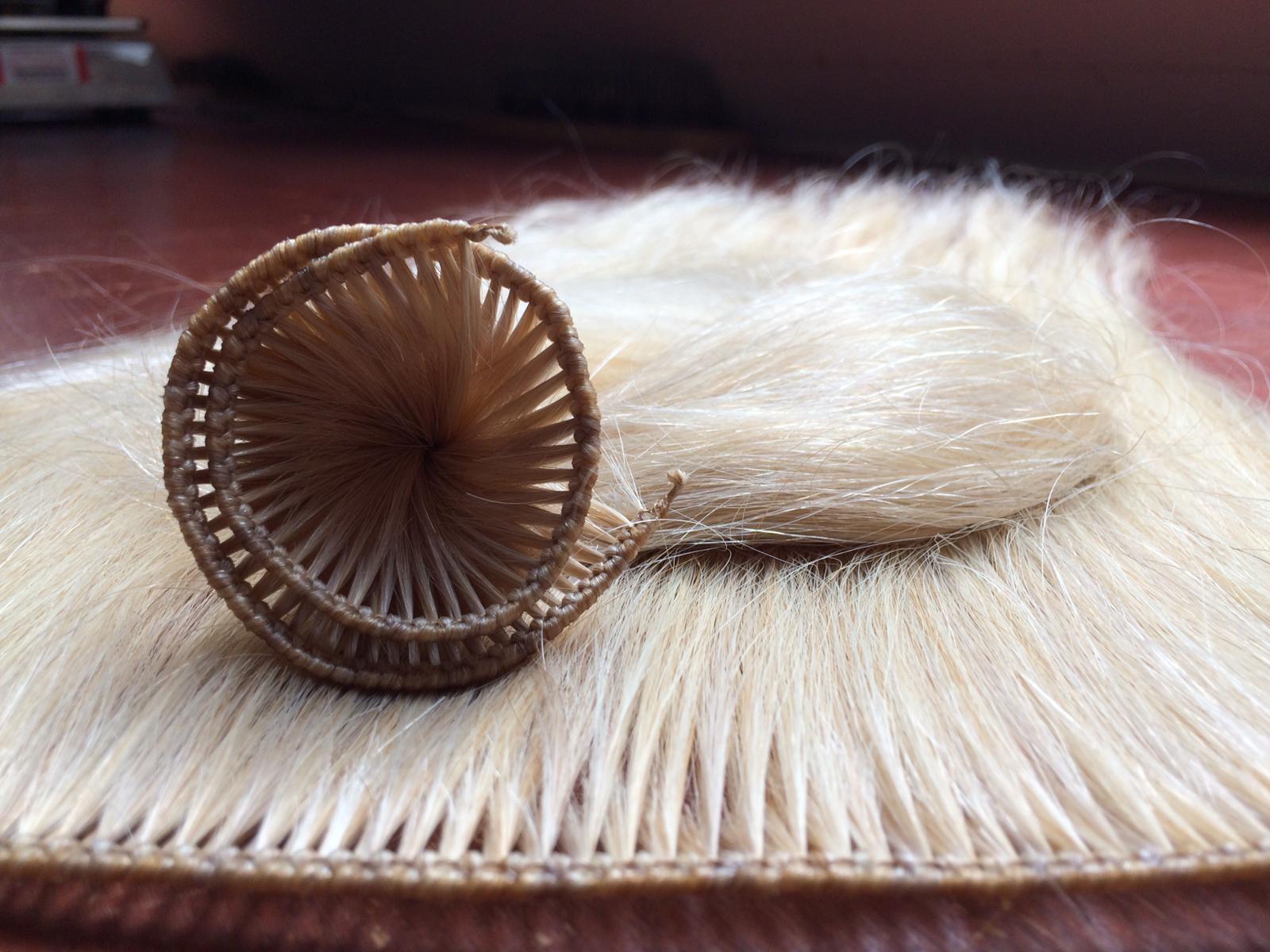 Handmade Wefts
We offer two types of wefts, Tape wefts and Handtied wefts. We can work with any of our hair ranges in any of the lengths and colours that we produce to create bespoke, high-quiality wefts for our clients.
We use traditional methods to create our wefts using hand tools only, no machinery.
Every weft is made to our client's specification, and we urge them to be sure to order the correct size by measuring the head to decide the placement & width of each weft as they are non returnable if the measurements are supplied incorrectly.
Handtied Wefts
When we create our handtied wefts, the hair is hand-picked during the process and each knot is handtied with the option of any pattern of hair placement that our client requests. A few common choices are Piano key or a more gentle variation along the weft to create a sun-kissed look.
Handtied wefts are made to order and should not be cut. We can add clips in various colours and sizes to these wefts on request.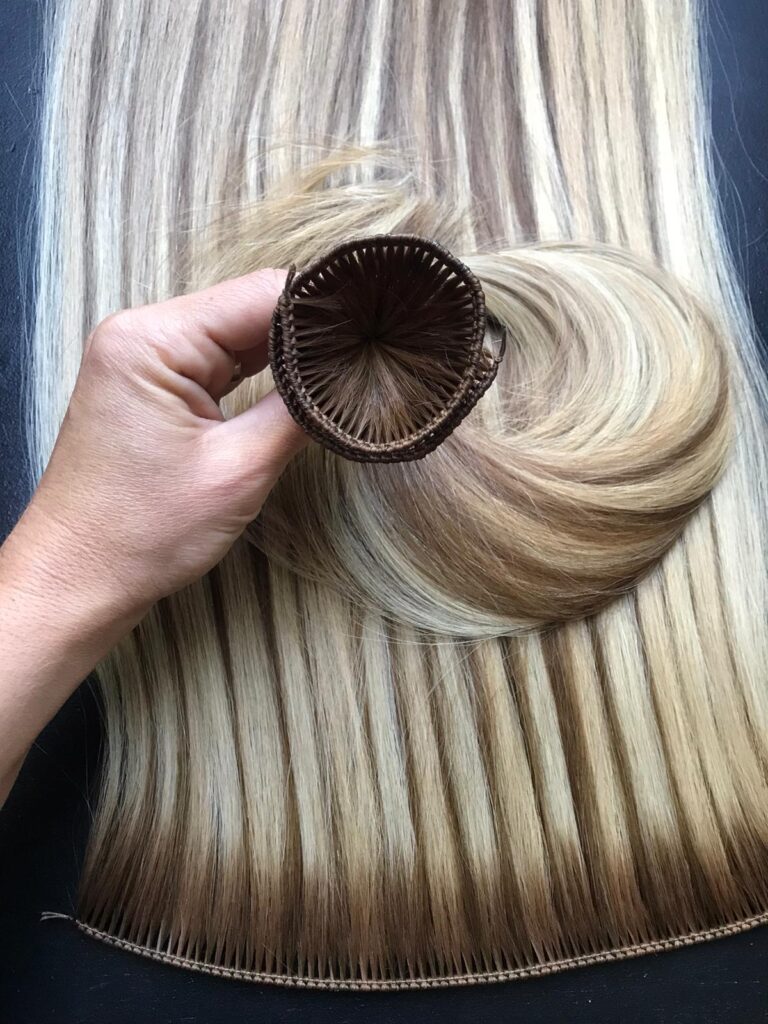 Tape Wefts
We handmake all our tape wefts and they are 4cm wide as standard, but smaller widths are available upon request.
The weft tape we use is transparent and 'sticky' on one side once the backing is removed so the wefts are discrete once fitted and for ease of application.
Please contact us if you would like further details about any of our wefts.
We stock products that support our hair wefts, please ask about these when placing your order or purchase through our online shop.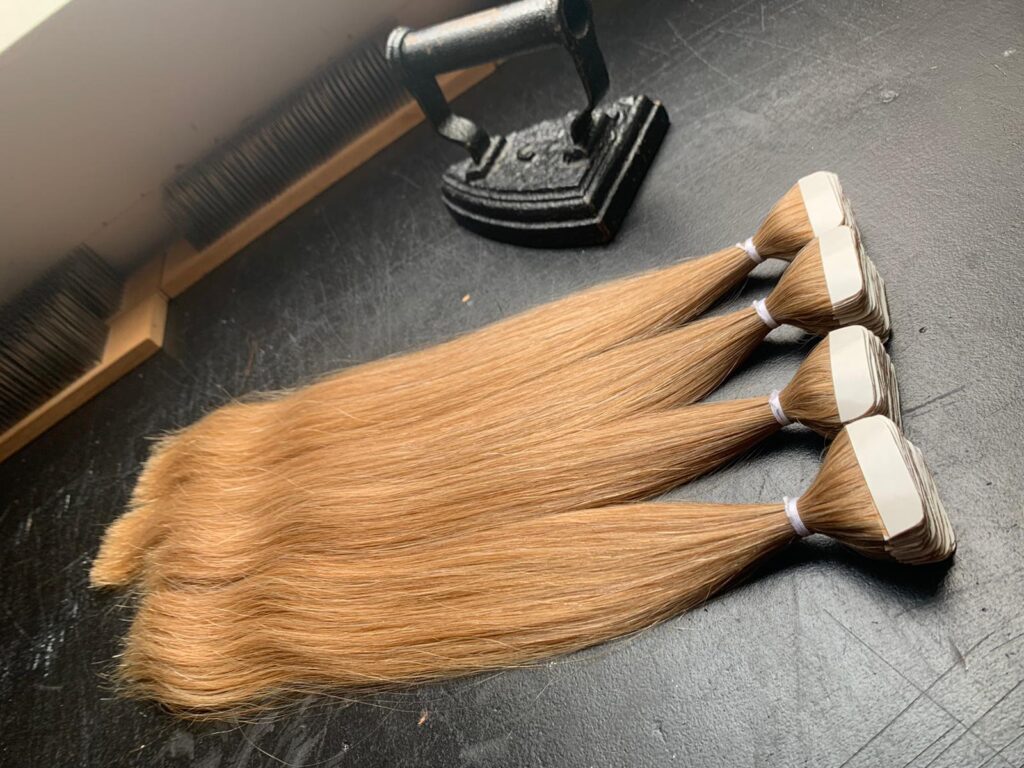 Please CONTACT US for bespoke blended colour wefts, highlight/lowlight colour effects or our free colour sample matching service