Tasha Jacks, the premier supplier hair for Wigs and Hair Extensions
Tasha Jacks is a supplier of high quality bespoke human and animal hair.
Our customers consist of hair extensionists and wig makers.
Natasha Ratajczak launched Tasha Jacks in Jan 2003, which has gathered more and more clients organically over the last 17 years.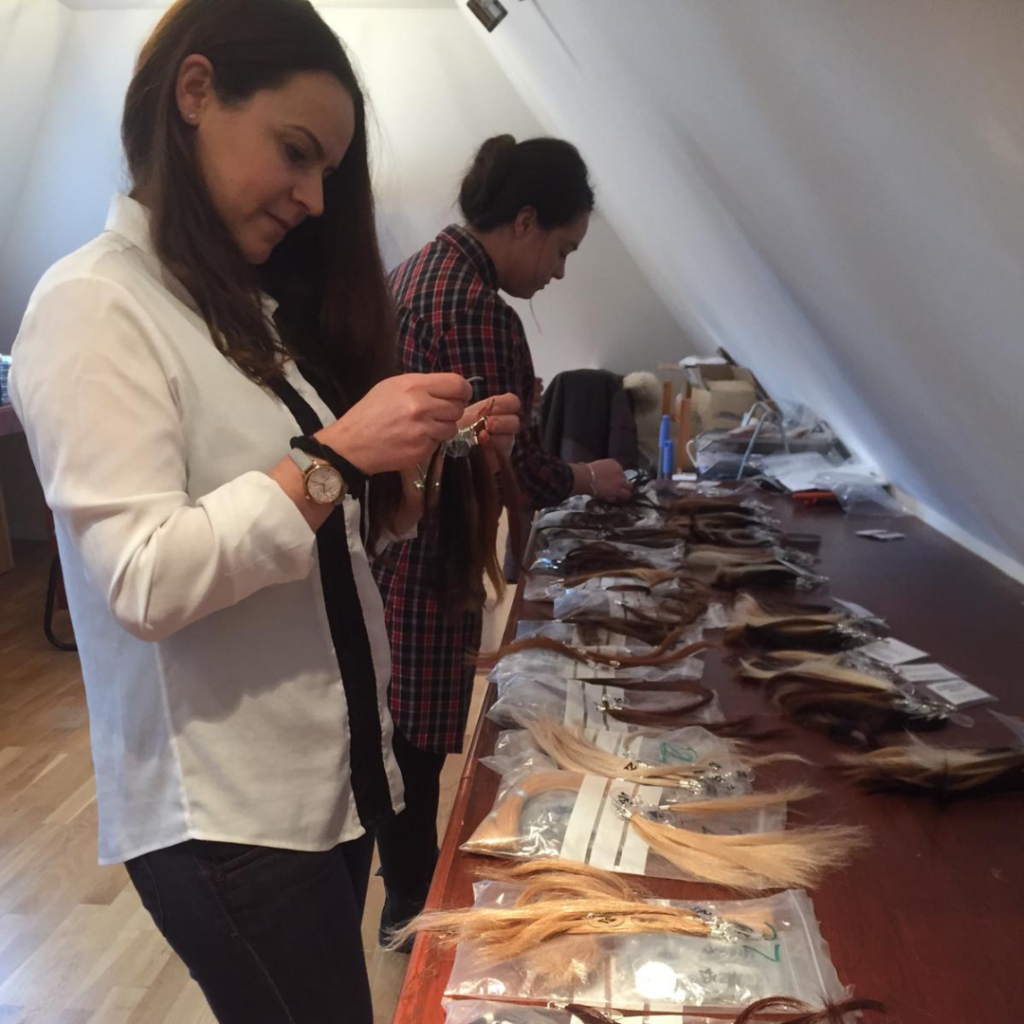 The Team
Team Leader Natasha is "Boss", she sources 'Tasha Jacks' raw hair from across the world. She checks the quality throughout the processing stage and makes sure, stock levels are maintained. She also personally oversees the specialist, bespoke work for her clients.
Office Manager Clara is the first point of contact for many of our clients whether it's via the telephone, e-mail or in person. With her strong organisational skills and helpful nature she will be ready to assist clients with queries from setting up a new account, to receiving orders to the dispatch of our client orders.
Workroom Assistants Ela and Charlotte, in the workroom making up your orders. They have built a strong and expanding knowledge in the art of "final stage hair preparation" to meet our clients high expectation in colour blending, hand weaving and bonding for the many different types of hair extensions our clients use.
Colouring Specialist Paula, in the cabin takes our raw hair and colours it to help produce our stocks. She also completes our specialist and bespoke colour matching services we offer. Coming from a hair dressing and extension background she is a valuable member of our team.
Accounts Manager Carol.  Making sure our clients pay their bills and our staff get paid!! ooops!!! and pay our TAXES!!!